Jawbone Digital has been aptly named until just recently. We've been providing readers with some of the greatest classic Christian eBooks available since 2011. But after much prayer and consideration, as well as a final push from one of our readers, we have moved forward into the world of print.
You can shop all of our print books from this page, and can even save 20% when you purchase them directly from CreateSpace when you use the following code at checkout:

Our books are also available on Amazon, and Prime shipping is included (although you've got to wait a couple extra days for processing).
If you are interested in ordering a case of books, contact us directly and we can do better than 20% off.
We're moving steadily in this direction, but want those of you who visit the site to have your say in what's to come. If there is a particular book that you want to see in print, let us know. We're going to start with our most popular titles, but that order can be adjusted to meet your needs.
So enough about what we're doing. Following are the books that are currently available from us. More are coming, so stay tuned!
---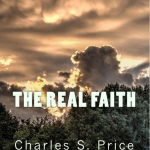 The Real Faith
By Charles S. Price
---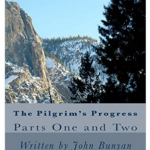 The Pilgrim's Progress (Parts 1 and 2)
Written by John Bunyan
Adapted by James Baldwin
---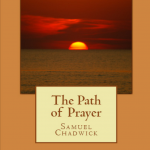 The Path of Prayer
By Samuel Chadwick
Amazon (Coming soon!)