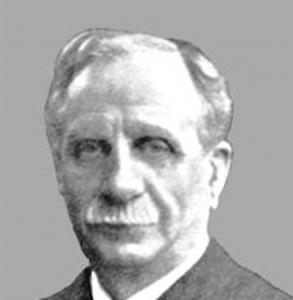 Samuel Chadwick (1860-1932) was a Wesleyan Methodist minister. His straight-forward style of preaching has endeared him to many for generations.
Samuel Chadwick was born in Burnley, Lancashire in the industrialized north of England into a devout Methodist family. His father worked in a cotton mill and, at the age of 8, Samuel joined him, working 12-hour shifts. Several years later, at the age of 21, he became a lay pastor at nearby Stacksteads.
His faith was greatly deepened while he was in his late twenties. Such was his awakening that he burned all of his previous sermons and never looked back. He was soon preaching to larger congregations with greater results in Edinburgh and Glasgow. In 1890, Chadwick became ordained and accepted a position as superintendent of the Leeds Mission.
In 1904, Chadwick began lecturing weekly at Cliff College, a Methodist lay training center, commuting from Leeds. In 1907, he was appointed to a faculty position as a biblical and theological tutor. During this time, he continued his mission work in the South Yorkshire coal fields.
In 1912, when the Principal of Cliff died, Chadwick returned to the school and was formally appointed principal in 1913, remaining in that post for the rest of his career.
Famed outdoor evangelist Leonard Ravenhill was educated at Cliff College during Chadwick's tenure.
At Cliff, Chadwick wrote The Way to Pentecost, which went to print as he was dying in 1932. In addition to the aforementioned, he is best known for his books The Call to Christian Perfection and The Path of Prayer. Chadwick's works have been reprinted often since his death, and continue to be reprinted in new editions for new generations.
Heads up for THREE free eBooks!
In Chadwick's book The Path of Prayer, he says that while he had doubtless been influenced by several authors at several times, he mentions only one book by name: Lord, Teach Us To Pray, by Alexander Whyte. Because of this, we'd love to get a copy of this book in your hands at no cost! Give us your email, and we'll send you this classic, along with Chadwick's classics 25 Sunday Mornings and The Call to Christian Perfection. These will be delivered as part of our email introductory package.
Let your friends know about your new reading material. Sharing is caring!
---
We've got several of Chadwick's works available at your favorite retailers.
The Collected Works of Samuel Chadwick
Amazon — iBooks — B&N — Kobo
The Path of Prayer
Print — Amazon — iBooks — B&N — Kobo
The Way to Pentecost
Print — Amazon — iBooks — Kobo
The Call to Christian Perfection
Amazon — iBooks — Kobo